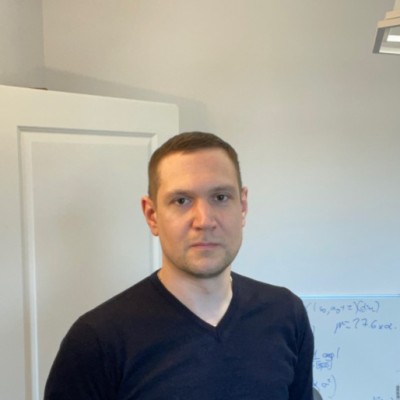 Basic information
I am Associate Professor of Statistics at the Faculty of Science and Technology of the Université de Haute-Alsace. I also am an associate member of the project-team PASTA from the Inria Nancy Grand-Est center, and of the UMR 7044 Archimède.
I was interested in models of diffusion of matter in heterogeneous media during my thesis, and then in applications of branching processes during my postdoctorate in the project IMPACT GEENAGE. Nowadays, I am interested in Machine Learning, particularly unsupervised clustering and statistical modeling of logic, and also in Mathematical Economy, game theory and social welfare, as way to solve problems in clustering.
I lead the project Apollon with A. Lejay and M. T. Schettino. It is a project in digital humanities whose goal is to develop Machine Learning methods that respect as much as possible the way scientists in the humanities and social sciences analyze texts, in particular historians and political scientists. We actually focus on the elaboration of a "lexicon of political ideas" based on reference works of antiquity. In this context, I am also interested in modeling the wealth of political leaders in antiquity.
Office. Bureau Apollon, Maison Interuniversitaire des Sciences de l'Homme - Alsace | MISHA, 5 allée du Général Rouvillois - CS 50008 - 67083 Strasbourg cedex.
Publications
Benezet, C.
,
Bonnefoy, J.
,
Chassagneux, J.-F.
Deng, S.
Garcia Trillos, C.
Lenotre, L.
A sparse grid approach to balance sheet risk measurement
In Esaim: Procs, 65, 236-265, 2019.